Are you looking for the personal experience of God—every day? Eckankar—The Path of Spiritual Freedom can help you fulfill your dream. Each of us is connected to God through Divine Spirit (the ECK), which can be heard as Sound and seen as Light. Eckankar offers a spiritual toolkit to help you experience the Light and Sound of God.


Discover:
simple daily spiritual exercises that can give you the experience of the Sound behind all sounds, and the pure Light of God;

techniques for personal experience with dreams, past lives, Soul Travel, and your spiritual destiny.
Eckankar means "Co-worker with God." It offers ways to explore your own unique and natural relationship with the Divine. The full experience of God is possible in this lifetime!
Eckankar is mainly about your daily, personal connection with Divine Spirit. You'll also find people of like mind and experience in Eckankar who share your desire for truth. Your spiritual experiences reach welcoming ears among ECKists, those who study the ECK teachings. Click the Local Area Events tab at the top of the page to find local events in your area, We hope to meet you at one of these events soon
Meet Harold Klemp - The Spiritual Leader of Eckankar
HU is an ancient name for God. It's a love song to God. It represents the love of God for Soul. And we are Soul.
It represents the enormous love that the Creator has for ITS creation. —Sri Harold Klemp, Spiritual Leader of Eckankar.
Sing HU to Open Your Heart! www.hearhu.org. See Local Area Events for a Community HU near You.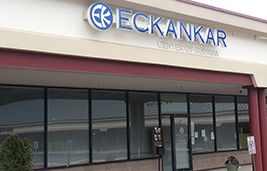 Everyone is welcome to participate in a variety of activities including our monthly Upcoming Events, Sound of Soul events, Workshops and Book Discussions.
There is a Bookroom with a variety of books on Eckankar to either purchase or borrow. Members of Eckankar are available to share the insights on the Light and Love of God.